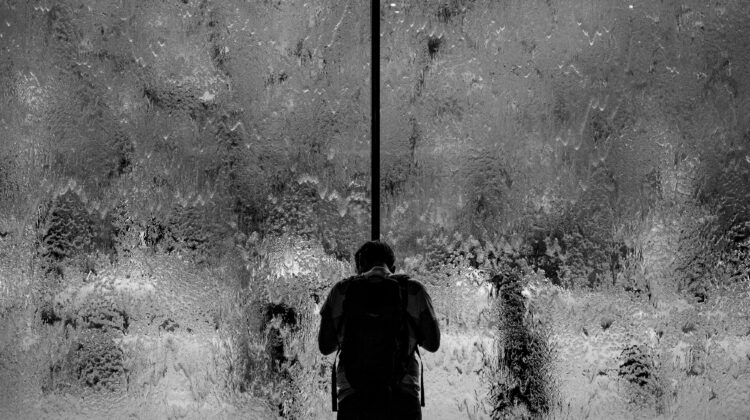 I want to do this so much, and at the same time, the fear is borderline overwhelming. Like, I get anxious and start rocking back and forth just thinking of actually sitting down and doing the writing, of testing out the recording, of actually taking any action to try to move this forward.
But self-awareness is a skill I've had cause to practice with a lot of intention, so I can't just let it be like that. I have to analyze why. And as I've looked at it, it occurs to me that I'm probably not alone in this…
…which is ironic, because the main fear I'm feeling is the fear of being alone in this.
I'm afraid that I'm going to pour my heart and soul into writing, publishing, talking, interviewing–being brutally honest about the things I really care about, in all their idiosyncrasies and weirdness, in this hope that, by so doing, I'll finally find these connections I've spent my whole life looking for–connections with people who are passionate and striving and even desperate to live their unique little unrepeatable lives–and I'll find out there's no one out there.
I'm afraid I'm that weird, that maybe the things I want out of my life are so far outside the realm of "normal" or "sane" or even "acceptable" that, if I tell the truth about them, I'm going to freak people out and even the people I do know are going to stop talking to me.
I'm afraid that, when I rock this boat, it's going to destabilize enough things for enough people that they get angry and push me out of it, and then I'm afraid that I won't know how to swim.
I'm afraid that if I tell the actual truth about the relationships that have already been in my life, if I acknowledge things like being happy or feeling relieved that some relationships that had previously been important to me have come to an end, that the other people in my life, the ones I love and do sincerely find fascinating and trustworthy and honest and authentic, will either think that I include them when I'm intentionally a bit vague, or just decide I'm fickle and that they can't or shouldn't trust me.
Not starting this would allow me to keep living in the world where my dreams are always theoretically possible. It allows me to keep up the belief that everything is fine and really the only reason I feel lonely sometimes is because I haven't met very many of the people who see the world like me…not that there aren't very many of them, or that I'll never find them, or that even if I do, they won't like me back.
It would let me continue to imagine this hypothetical future life that's full of connection and cooperation and relationship and achievement, because I'd never actually test it in the real world.
The thing that ultimately drives me forward is that I KNOW that "someday" isn't just going to materialize out of thin air. If I don't do anything about it except sit and think about how nice it would be, there's no way I'll ever get any closer to it.
Instead, if I actually do the things I'm passionate about, if I do explore my interests and read new things and write about things and publish a podcast and eventually interview interesting people, that's how I'll eventually end up connecting with people. I have to do the kinds of things a person like me does in order to meet the people who are doing the things a person like me does. Does that make sense?
I'm going out looking for the people who are living their radically authentic lives, whether or not anyone actually approves of them or validates their ideas, so I have to do the thing I really want to be doing along the way. And this is what I really want to be doing. Learning new things and writing about ideas and ultimately connecting with people who have found their freedom link and broken out of the chains that held them back from being themselves.
I guess it's ultimately pretty paradoxical, if you think about it. I'm afraid of doing the thing that might lead me to my goals, but the fear of doing that thing definitely prevents me from reaching my goals.
Which I suppose is why my fingers are on this keyboard!